Who We Are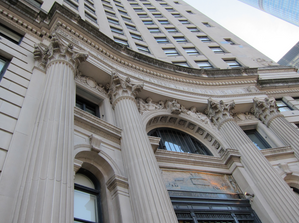 In 2009 Siena Design and Pars Moulding merged to form Parsiena Design Inc. Each company brought a wealth of experience in cast stone and in plaster cornice mouldings respectively. The merger was a couple years in making. Siena Design and Pars Moulding having worked together on a multitude of projects often sharing insight and expertise with one another. As the market place changed, the owners understood that in order to survive in business, one has to offer a complete solution and therefore the combining of assets and expertise to provide a more complete solution to customers was a natural progression.
In 2010 Parsiena moved into a huge facility; the added space allowed us to effectively stream-line production resulting in reduced lead-times for customers. 

The space could also accommodate a large showroom which features both cast stone and plaster architectural elements. Visitors are welcome so as to become inspired as to how they can transform their spaces.